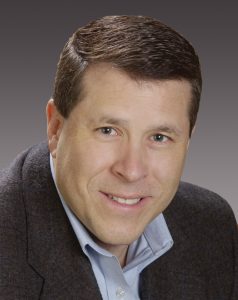 Jimmie is recognized as an expert in the field of residential Technical Surveillance Countermeasures (TSCM) bug sweeps. He has been associated with the field of TSCM for more than 35 years and conducts several hundred sweeps every year throughout the United Sates and abroad.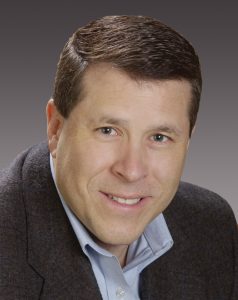 Jimmie is also a Board Accredited Investigator (BAI) and a Licensed Professional Investigator (LPI) with more than three decades of professional investigative experience. His international reputation as an experienced and talented investigator, a successful businessman, and his passion for TSCM and the investigative profession has made him a frequently requested coach, consultant, instructor, and keynote speaker.
Jimmie started his career as a professional investigator after serving with the United States Marine Corps, S-2 Intelligence Unit. He has extensive TSCM training by both CIA and Department of Defense operators. Jimmie has been court recognized as an expert witness in the area of private investigative practices, surveillance, and covert video technology.
Jimmie has a unique advantage over his competitors since he was the previous owner of an international company which supplied covert audio and video devices and he is completely familiar with the manufacturers of eavesdropping bugging devices offered for sale from around the world, especially those devices from Russia, Israel, Germany, Taiwan, China, and other countries.

Jimmie has gained national recognition as a featured investigator for the History Channel television series, "Operation Reunion." There, he located and reunited soldiers who had not seen each other since the battlefields of the Korean and Vietnam Wars given nothing more than the subject's last names. He's also been featured in the FX television series, P.I. and as a guest on various national radio and television shows including FOX News Network, CNN's Larry King Live and ABC World News Tonight. Jimmie is often quoted by the Associated Press, USA Today, Wall Street Journal, New York Times, and many other national media outlets.
His career as a professional investigator and bug sweep technician has been uniquely diverse. He and his investigator wife are the previous owners of several investigative related companies, including PI Magazine, the only international print trade magazine for private investigators; PI Bookstore.com; PI Gear.com, PI Directory.com, the largest free directory of private investigators in the world.

Jimmie currently serves as an advisory Board Member to the University of Northern Texas – Professional Development Unit. He has lectured at several colleges and universities and has provided instruction to private investigators, police detectives, and US Postal Inspectors on the subject of covert video surveillance in the United States, Canada, and the United Kingdom. He has also provided instructional training to more than 15,000 private investigators throughout the world at various conferences, seminars, mentoring programs and private consulting.
Jimmie is the recipient of both a New Jersey State Senate and State Assembly Proclamation in recognition for his investigative accomplishments as well as numerous profession awards including the: New Jersey Licensed Private Investigators Association, Investigator of the Year; National Association of Investigative Specialists, Speaker of the Year; the Hal Lipset Award for Investigative Excellence presented by the World Association of Detectives, a Leadership Award, a Duffy Award and a Wunder Award by the National Council of Investigative and Security Services, which are their highest honors. Other awards include a Special Achievement Award from the World Investigators Network, a Person of the Year Award from the Professional Association of Wisconsin Licensed Investigators, and many other recognition awards from various investigative organizations throughout the United States, Canada, and England.
Jimmie is the former Director and past Legislative Chairman for NCISS – National Council of Investigative and Security Services, where he lobbied and represented the investigative profession in Washington, DC. He is an Honorary Life Member of the Texas Association of Licensed Investigators, the Georgia Association of Professional Private Investigators and an Honorary Life Member of the World Association of Professional Investigators based in London, England.
Jimmie Mesis in the media:
You can also Google or Bing "Jimmie Mesis" for scores of media stories he has been featured or appeared in.
NJ.Com – Some schools sweep for hidden cams amid 'epidemic' of spying, expert says
NJ.com – Judge rules use of GPS to track a cheating spouse is not an invasion of privacy
USA Today – Cheatin' hearts pump up economy on Valentine's Day
USA Today – 'Oldest profession' updates to a wired world
USA Today – Prostitution advances in a wired world
NY Post – Catching a cheating partner has never been easier
Washington Times – Families fake residency to get kids into public schools
Sun Sentinel – Broward school district to hire private investigators to verify home addresses
New York Times – Private Snoops Find GPS Trail Legal to Follow
Forbes Magazine – Businesses You Can Start for Under $10,000
ABC News – Valentine's Day Isn't for Cheaters
Al Jazeera America – How stealing a better education for your kids can land you in jail
Asbury Park Press – Spying via GPS grows as state ponders ban
NJ.Com – Some schools sweep for hidden cams amid 'epidemic' of spying, expert says
NJ.com – Judge rules use of GPS to track a cheating spouse is not an invasion of privacy
Sun Sentinel – Broward school district to hire private investigators to verify home addresses
Curtis Sliwa – Drive at Five – Finding Hidden Cameras in Schools (National Radio Show)
History Channel – Operation Reunion (TV Series featuring Jimmie Mesis reuniting veterans)
Posted by JKhan
On August 21, 2014
0 Comment