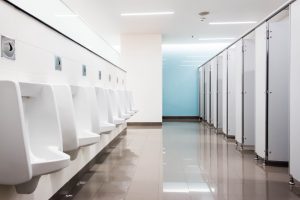 The Opelika, Alabama Police Department has charged Kristen Jermaine Dowdell. 31, with aggravated criminal surveillance and production of pornography with minors. This is just another example of hidden cameras being found on school property. Dowdell allegedly placed several cameras either in the men's stadium restroom and two other undisclosed locations.
The police had received a complaint alleging a covert camera disguised in a coat hook placed in a restroom stall. A search warrant for the Dowdell residence was issued and police confiscated video evidence which was turned over to the FBI for forensic analysis. Now, the Auburn and Opelika police are working to identify all those seen in the videos as they are legally required to identify the victims of federal crimes.
This incident should be a wake-up call to all school administrators and security personnel to be on the lookout suspicious items and covert cameras in all school bathrooms, locker rooms  and especially in sport shower areas. Unfortunately, most of the hidden cameras are so small that they can be concealed in everyday objects. Having a professional bug sweep company conduct routine sweeps will help to quickly identify potential threats.
Posted by JKhan
On February 4, 2020
0 Comment